With FrumUs at your fingertips, you can start a group gift collection with NO MINIMUM COLLECTION amounts, you pay NO FrumUs FEES and you can use the collection proceeds to PURCHASE ANYTHING you want -- gift cards or gifts! We've taken the hassels out of organizing a group gift and then added group gift ideas ranging from simple to simply outrageous. Here's how it works: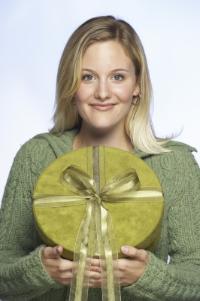 1) Set Up Your Free Group Gift Collection Envelope

You create your personal group gift page by selecting from our easy options. You can set a collection deadline date, take a vote on group gift ideas, ask people to post comments on gifts or discuss dates to get together....it's your choice! You'll link your page to your PayPal Premier account so all donations will come right to you. If you don't have a PayPal account, we'll walk you through the easy, free set up and show you how to set your account settings so any credit card can be used for contributions. See a Sample

2) Promote Your Group Gift Collection Envelope

Just enter the email addresses and with one click everyone will know that you're collecting and they'll have a link right to your FrumUs group gift collection envelope! See a Sample You'll be notified by PayPal as group gift contributions are made to your account. You can send reminders or modify your group gift online envelope anytime.

3) Get Ready to Shop

Browse around the fabulous FrumUs shops as you watch your collections come in. When you're ready to make your group gift purchase, just click any of the shop logos and you'll be instantly connected to their full inventory of products and services. You can pay for your group gift from your PayPal account OR you can use one of your credit cards. PayPal offers several ways to transfer the funds you've collected for your group gift back to your bank account for free.