Wedding Shower

---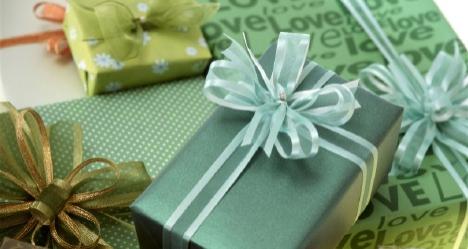 Lingerie, kitchen, and linen showers for the bride are giving way to travel, hardware, and electronics showers for the bride and the groom. The next time you're invited to a wedding shower, it just might be a shower for two. The savvy hostess (or host) plans the party according to the couple's lifestyle, possessions, and needs. To aid guests in choosing appropriate gifts, a theme might be chosen to suggest the type of gifts to be given. So instead of working yourself into a lather the next time you host a shower for two, consider these fun themes and gift ideas.
Book Bash. Start a home library for the couple by hosting a "Book Bash." Give a dictionary, a medical handbook, coffee-table books, cookbooks, home repair manuals, audio books, a reading lamp, bookends, and bookplates. (See Gifts for Bookworms.)
Grill Lover's Gala. Gift possibilities for a "Grill Lover's Gala" include a favorite outdoor recipe with all the ingredients and equipment needed to prepare it, a barbecue cookbook, grilling accessories (grids and baskets, steak and poultry buttons, kabob skewers, gas match), a portable grill, a hibachi, and a camp stove. (See Gifts for Outdoor Cooks.)
Home Improvement. Host a "Home Improvement Happening," with gifts of painting supplies, hand tools, power tools, ladders, a wheelbarrow, a shop vac, and a wallpaper stripper. (See Gifts for Homeowners.)
Bon Voyage. Bid farewell to the traveling duo with a "Bon Voyage Send Off." Pool your resources for a contribution to the travel fund, or give luggage, a voltage converter, travel guides, luggage tags, a travel iron, a money belt, an electronic word translator, a travel journal, an opisometer (map meter, distance wheel), or a portable water filter.

Home Office. Throw a "Home Office Party," with gifts of file folders, organizers, desk lamps, and desk accessories. (See Gifts for Home Office Dwellers.)
Fitness Fest. Focus on fitness with a "Fitness Fest." Gift ideas include a pedometer, a personal stereo, exercise equipment, a club/pool/spa membership, exercise DVDs, and motivational CDs. (See Gifts for Fitness Buffs and Gifts for Runners & Walkers.)
Happy Campers. Have a "Happy Camper" shower featuring such gifts as a two-person tent, a sleeping bag for two, a camp stove, a portable shower, a folding table and chairs, a hammock, back packs, and bug repellent. (See Gifts for Campers.)
Green Thumb. Give a "Green Thumbs Up" shower with gifts of house plants, plant containers, a watering can, outdoor shrubs and trees, seeds, bulbs, gardening equipment, landscaping and gardening books, a garden bench, patio furniture, a hose reel, and gardening hats and gloves. (See Gifts for Gardeners.)
Sights and Sounds. Schedule a "Sights and Sounds" shower with gifts that include MP3s and players, DVDs and players, and gift certificates from an audio/video store or to a movie, concert, or the theater.