Sports Fans

---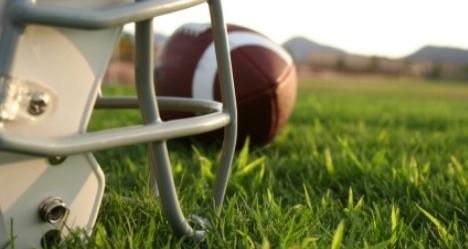 Team helmet umbrellas, tailgate folding chairs, helmet grills, stadium seats, beanbag chairs, coolers, and other team logo items are available through Sports Fan Products, www.sportsfanproducts.com.
Gifts for baseball enthusiasts are abundant. Nostalgic and current baseball caps, DVDs, books, games, clothing, collectibles, and many more gifts for baseball fans can be found at the local sports shop or ordered from the Baseball Hall of Fame, www.baseballhalloffame.org.
There are at least a zillion sports DVDs featuring teams, series, highlights, bloopers, players, and techniques for every sport imaginable—from baseball to skateboarding to extreme skiing. Available through www.amazon.com.
If you know an enthusiast's favorite football, baseball, basketball, soccer, or hockey team, you won't have to look far for a sure-to-please present. If one can wear it, eat from it, drink out of it, sit on it, sleep under it, or put it on one's head, chances are good it can be found emblazoned with the name and logo of your sports fan's favorite team.
For football fans, autographed footballs, NFL DVDs, Super Bowl plaques, clothing with team logos, holiday ornaments and other paraphernalia are available through the Pro Football Hall of Fame, www.profootballhof.com.
Make arrangements for a sports fan to take a trip to a sports hall of fame.
Start or add to a collection of items from her favorite team or sport. Trading cards, caps, and jerseys are popular collectors' items.
Tickets to a sporting event, zoom binoculars, stadium blankets, coolers, portable folding chairs, and combination stadium seat covers/tote packs are winning gifts for sports fans.
Give a subscription to one—or more—of the sports magazines which feature player profiles, action photos, official rosters, schedules, scouting reports, humor, and crossword puzzles. Check your local newsstand or the Internet.
Obtain an autograph of his or her favorite sports hero.
Give a split-screen television so she can watch two sports events at once.
Give a subscription to online sports information via the Internet.
Make arrangements for the young sports enthusiast to attend a summer sports camp. Many are hosted by colleges and universities.
Give a gift from the United States Olympic Team site, www.olympic-usa.org, and support America's Olympic movement at the same time. Choose from apparel, sports bags, fanny packs, caps, key chains, mugs, beach towels, pennants, and more.