Gifts for Her
---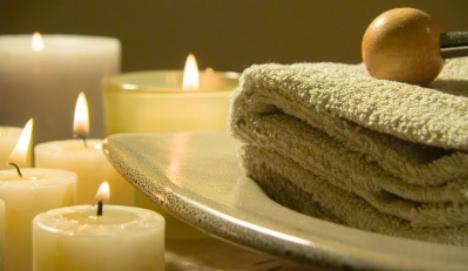 You've heard in on the television, you've seen it in the paper. This minute's must-have gift for the woman in your life. Don't cave in to the hype. Advertising to the contrary, there is no single gift that is perfect for every woman. Not every woman wraps her self designer silk scarves, bathes in perfumed bath products, or has something to wear with the latest designer bag. So why give something that says, "You're just like everyone else," when you can give her something that says, "I know what's special about you."
Give her shares of stock in a company in which she has a vested interest—a phone company, a department store chain, a cosmetic company, an automobile manufacturer.
Give her a beautiful keepsake letter box in which to put the letters you promise to write her over the years.
Give a framed photo or sketch of her favorite childhood home, pet, or vacation spot.
A luxurious chenille robe and an assortment of books from her favorite genre would be pure indulgence.
Start a collection of something she adores to which you could add items on future occasions. Choose from figurines, tableware, holiday ornaments, antique jewelry, and the like. See additional suggestions at Gifts for Collectors.
Give a beautiful vase along with a promise to fill it every month with her favorite flowers. (See 1-800-FLOWERS.COM
and From You Flowers!
)
Give flowers according to their meanings (see Flower Meanings).
Give a gift from the National Museum of Women in the Arts, www.nmwa.org. Choose from calendars, art magnets, signature totes, portrait wristwatches, hand-painted china, or other items from the Museum's store.
Intimate apparel and other highly personal items—even when relationship-appropriate—should not be given at public gatherings!
Gifts of fragrance are risky unless you are sure about the recipient's preferences. If perfume is out of your budget, try a soap, lotion, powder, splash, or shampoo in her preferred fragrance. (Hint: The perfume bottles in the medicine cabinet are not always reliable clues. Some might have been there for years . . . unused.)
Enroll her in a class she's always wanted to take. Better yet, sign up to take the class with her.
Arrange to have her car washed, waxed, and vacuumed. Some businesses that provide this service will even go to her home or office to do the work.
An automobile club membership or a cellular telephone would make a great gift for a woman who commutes to work or shuttles the children on a regular basis.
For a scentimental gift, give potpourri or candles in seasonal fragrances. Choose florals for spring, melons for summer, pine or bayberry for Christmas, and spice for Thanksgiving. You'll be surprised at the wide variety of scents that are available.
Some women might appreciate their own set of basic tools—in a lockable tool box—so they won't have to pound in picture hangers with their shoe heels or tighten loose screws with butter knives.