Gifts for Him
---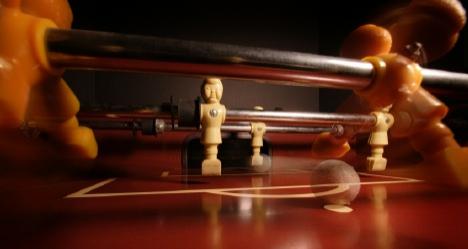 When asked what gifts they want, men often reply, "Oh, anything will do." Our research shows they really mean it. Men are relatively indifferent about the gifts they receive (see National Gift Preferences Survey). But when they do indicate a preference, men say they want gifts that are playful or practical.
Give him vanity license plates for his car. As a matter of fact, just about anything for his car would be well received.

Give a prepaid membership in a gym, country club, civic organization, or another group.
Give a mug, T-shirt, cap, key-ring, or another item with the logo of his favorite college or professional sports team.
Crutchfield, www.crutchfield.com, offers expert advice and discount prices on car stereo, home audio, and home theater products. Gift certificates are also available.
What could be more playful and practical than a professional quality workbench? (It's a guy thing.) Many sizes and styles are available.
Make a donation in his name to his high school or college athletics program, science club, music department, or fraternity.
A gift for his dog with a note that says, "I'll keep you both," might be the best gift you could give him.
Give him a season pass (two passes might be even better) to a cultural, sports, or lecture series of interest to him.
To the craftsman, give precision tools or a gift certificate from Harbor Freight Tools, www.harborfreight.com.
To hold those tools, give a tool pouch and belt. Restoration Hardware's, www.restorationhardware.com, canvas and leather eight-pocket pouch would make a great gift.
Order a sweatshirt or another item from his alma mater.
Give a framed picture of yourself or of you and the recipient together.
The Sharper Image
has hundreds of gifts perfect for the men on your list.
Tiffany & Co.'s, www.tiffany.com, sterling Swiss Army Knife is the Cadillac of pocket knives. What man wouldn't want one of his very own?
Rent him his favorite exotic car for a weekend drive or special night on the town.