Fitness Buffs

---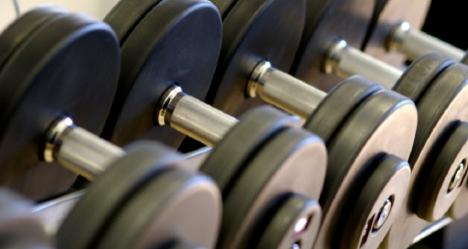 A fitness buff has muscle tone where some of us don't even have muscles. For some, fitness is an obsession. For others, it's a chore. For most, it's a way to maintain psychological and physical well being. Whatever the motivation, the following gifts will certainly help your fitness buff stay in shape.
Contract for the services of a personal trainer to coach the fitness buff.
Give the latest in gym fashions or workout clothes.
Arrange and pay for membership at a spa, gym, fitness club, or pool.
Fitness buffs enjoy monitoring their progress. Give a stopwatch, lap counter, caliper, professional scale, blood pressure monitor, or pulse monitor.
Give a book on aerobics, weight training, cycling, health and nutrition, or some other fitness interest of the recipient.
Motivational CDs or DVDs might help a friend who has reached a fitness plateau or is in an exercise slump.
Give a cargo bag, weekender bag, fanny pack, gym bag, sports attaché, portable locker, or rucksack according to the enthusiast's sports interests and needs.
Choose from a wide array of home gym and exercise equipment: floor mats, chin-up bars, rebounders, step exercisers, slant boards, hand grip exercisers, jump ropes, weights (ankle, wrist, waist, hand), rowing machines, cross-country ski machines, stationery bicycles, treadmills.
Plan a weekend around the recipient's favorite fitness activity: biking, swimming, running, or a week at a health spa. A travel agent can help you with the details.
To the fitness buff on the go, give AquaBells, www.aquabells.com, water-inflatable, collapsible dumbbells and ankle weights. Perfect for travel or office use.
Give a shower massager, vibrating heat massager, or pressure point massager to relieve tired muscles. Or give yourself an instructional DVD to teach you how to give him a relaxing massage.
A regular appointment for a professional massage would be a wonderful gift for people that enjoy such pampering.
A beautiful basket filled with healthy food snacks and fresh seasonal or exotic fruits would be appreciated by most body-conscious fitness buffs. Or give a generous supply of his or her favorite brand of bottled water or power bars.