Dog Lovers

---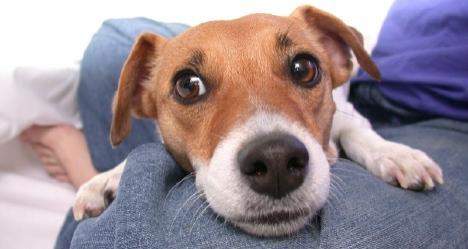 See Also: Gifts for Teachers
There's truth to the old adage, "Like me, like my dog." A gift to a beloved pet is a thoughtful gesture that will be long remembered. Here are some doggone great gift ideas for dogs and the people that love them.
Give a book on backpacking with your dog, doggy humor, dog names, showing dogs, dog tricks or training, traveling with your dog, dog breeding, whelping, genetics, kennel operation and building, and other doggone interesting canine subjects. Check your local pet shop or search A Dog Owner's Network Online Book Store, www.adognet.com.
For dogs on the go, give a collapsible dog crate, portable exercise pen, or a pet barrier for the back of the car. Check your local pet supply shop, or check out the offerings from Kennel-Aire, Inc..
Dog owners might enjoy a subscription to Dog Fancy, www.dogchannel.com. The magazine offers articles on dog care, health, training, behavior, grooming, and various breeds of dogs.
To breeders, exhibitors, hobbyists, and professionals in kennel operations, veterinary medicine, and pet supplies, give a subscription to Dog World, www.dogchannel.com. Contents include dog health care, veterinary medicine, grooming, legislation, training, and breed articles.
For safety and ease in walking the dog at night, give a krypton-lighted dog leash. A flashlight built into the leash housing illuminates a 20 to 30 foot path and lets dog and dog walker been seen from over 500 feet away. Available from Hammacher-Schlemmer, www.hammacher.com, and others.
Other gifts for Rover include grooming products, grooming tables and dryers, whelping boxes, heated pet cushions or beds, automatic timers and feeders, raised dog bowls, cordless pet grooming vacuums, retractable leashes, dog doors, pet washers, pet taxis, dog pillows, rawhide bones, rubber toys, boarding or grooming services, and pet life preservers.
An exasperated dog owner might appreciate tuition for his dog to attend obedience school or a DVD featuring training techniques.
PetSmart.com
has a huge selection of great gifts for dogs and dog owners. Check out the dog scrapbooking kits, dog lover apparel, and yummy, fresh-baked, all-natural dog treats from Blue Dog Bakery.
Still stumped over what to give or where to find it? The people at J-B Wholesale Pet Supplies, www.jbpet.com, are self-proclaimed knowledgeable and friendly "dog people." They will help you pinpoint the perfect canine gift.