Bookworms

---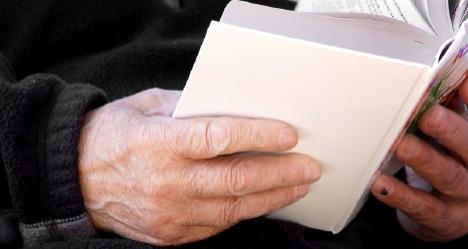 See Also: Gifts for Teachers

Nothing brings more joy to a bookworm's heart than curling up with a great book. Whether reading to learn, to escape, or to relax, the bookworm will always find a place in his or her heart for the giver of a well-chosen book.
Listen Up. Audio books make great gifts for runners, commuters, and the bedridden. There are many educational and entertaining audio books from which to choose.
We've Got You Covered. There are coffee table books that cover just about every subject—from fly-fishing and film making to folk art and fashion. Give a book about something the recipient is interested in, or introduce her to something new you're sure she'll enjoy.
Special Edition. Many books are now available in Braille or large print for people that are visually impaired. Check with your bookstore or librarian.
Keeping Track. To the serious book collector, specialist, rare book dealer, or antiquarian bookseller, give software for keeping track of his or her treasured collection. Book Tracker software is available at Duck Software, www.ducksoftware.com.
Online Bookies. Online bookstores make shopping for bookworm gifts easier than ever. Simply type in key words, authors, or subjects to find detailed descriptions, excerpts, reader reviews, and ordering information. Check out www.amazon.com, www.barnesandnoble.com, www.borders.com, and www.booksamillion.com.
Appendices. Accessories for bookworms include reading lamps, bookcases, bookweights, bookends, magazine boxes, reading stands, cozy afghans, and the like. Lizell, www.lizell.com, and Levenger, www.levenger.com, have wonderful selections of such items.
Dynamic Duos. Give a book in tandem with another gift. For example, give one of the following duos:
A romance novel with an assortment of candles or bath oils

A book on quilting with a quilt rack or set of quilting frames

A book on gardening or flower arranging with an assortment of flower bulbs and seeds

A trail book with a backpack or hiking shoes

A photography book with a camera or camera accessories

A book on the works of great artists and art class tuition

An assortment of novels with a beach umbrella to a friend leaving on vacation

A parenting book and big jar of pickles to an expectant mother

A book on bugs and a bug jar to a budding entomologist